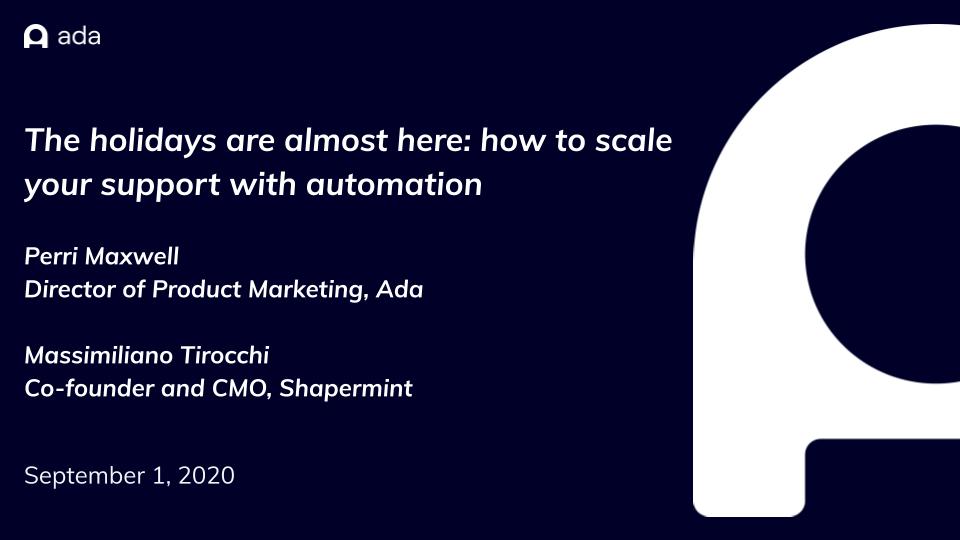 Originally aired September 1, 2020
When inquiry volumes skyrocket, organizations are forced to make a difficult decision - which customers receive timely support, and who gets left behind?
At Ada, we believe that having more customer conversations is better for business, but that level of engagement just isn't possible with humans alone.
Join us for a conversation with our client Shapermint to learn how they implemented automation to scale their support team, drive customer engagement, and increase CSAT.