FORRESTER OPPORTUNITY SNAPSHOT:
Drive CSAT and Optimize Costs with the Help of Chatbots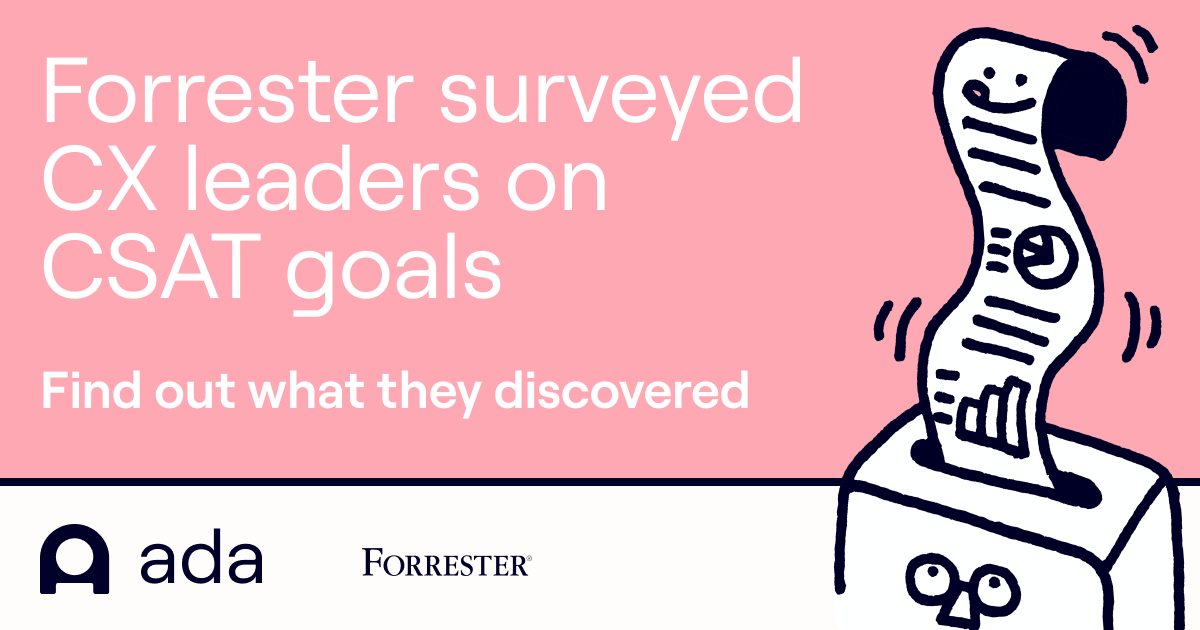 While 77% of customer service leaders agree that improving customer satisfaction is their top goal for the year, companies don't seem to be making much progress. In fact, for the past two years, customer satisfaction rates have been relatively stagnant across industries.
Companies are turning to automation-first solutions, such as chatbots, to help move the needle on customer satisfaction.
"According to Forrester Research, 61% of respondents in this survey report increased customer satisfaction and another 46% note decreased operational costs as a result of automated service interactions."
Download our commissioned study by Forrester to:
Understand the challenges customer service organizations face when trying to improve customer satisfaction
Discover how automating support benefits both customer and company
Learn how chatbots can help you deliver on cost optimization and improved customer satisfaction
Forrester Opportunity Snapshot: A custom study commissioned by Ada | April 2020