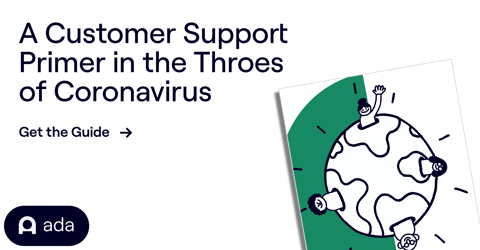 COVID-19, or Coronavirus, has caused businesses of all sizes, across industries, to rethink how they address the needs and interests of customers.
At Ada, we understand the importance of automating first.
Download our guide to learn how to future-proof your organization in anticipation of further uncertainty. See our top-7 recommendations on how to introduce automation to your customer support organization to handle unpredictable call volumes and continue providing service during turbulent times.